MEET OUR STYLES
Timelessly elegant, radically comfortable. We donate 50% of our profits to charity.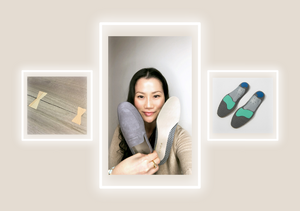 Classic look, modern approach
Hi! I'm Nelli, the founder of RĒDEN. We could make shoes like everyone else, but here's why we don't. After 20 years in fashion (and a cancer battle that caused chemo-related foot pain), I wondered why style has to come at the expense of comfort...
learn more
discover. learn. be inspired.
Paying it Forward with THE ELK
This month we are teaming up with local NYC coffee shop THE ELK to support two of our favorite charities World Centra...